CHASE ONLINE BANKING 2022
JP Morgan Chase, one of USA's largest banks, is the parent company of Chase Bank.
Chase Bank, which was established in 1799, has a history of mergers with Bank One Corp. being one of the common names it merged with over the years.
With thousands of ATMs and not less than 4,000 retail branch locations in the country, it's pretty undeniable that Chase Bank has grown tremendously in the US retail banking domain.
The Chase online bank acts as the digital banking division designed for Chase Bank customers to access banking services online.
In this Chase Bank review, you'll find out how to get started with Chase online banking as well as learn about the various account types offered, among other content.
What Category of Customers Is Chase Bank Suitable for?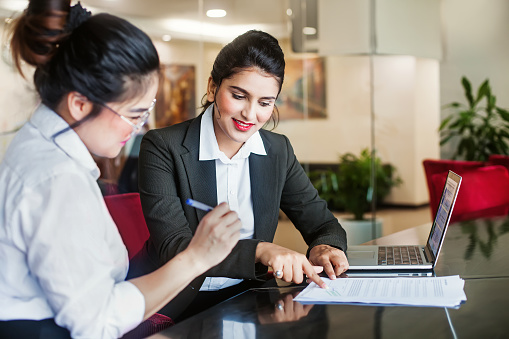 Chase Bank would be especially ideal for customers who want some or any of the following:
The chance to receive cash back or earn some interesting rewards on credit card purchases
The possibility of setting up a single financial service provider for their various –lending, deposit and investment –purposes
A secure and reputable U.S. financial institution with lots of ATMs and branches across the country
A financial institution that holds customers' financial growth in high regard through the provision of premium features
In addition, Chase Bank is perhaps most suitable for those in US states with lots of Chase Bank branches.
---
How to access the Chase account
A credit card holder may access their Chase accounts online by entering their user ID and password on the Chase website's login page.
Customers who have not yet established a Chase online account may do so by giving their credit card and Social Security numbers on the company's website.
Customers may manage their credit card accounts on their mobile devices using Chase's free applications for Android and Apple smartphones.
From their online accounts, credit card clients may sign up for paperless statements, monitor recent transactions, establish automatic payments, make one-time payments, and add authorised users.
According to Chase's website, clients may also select to get text or email notifications when statements are available, when payments are due, and when they are received.
How to check Chase bank account balance?
When it comes to monitoring your bank account, paying bills, and transferring funds, online banking offers a great deal of freedom.
The Chase online account enables you to manage your bank accounts online and provides current account information. 
It also enables you to pay your payments by transferring funds from your credit card to your checking account. Online account checking with Chase is fast and simple.
Process your Chase online account login or sign up on the Chase website.

Select an account type. Choose a

business account

if your firm already has a business account. Choose a

personal account

if not.

Input the number of your Chase debit card or your Chase bank account in the field labelled "Account or Debit Card Number."

Enter your Social Security number in the designated field.

Create a user account. Input it in the box labelled "User ID." Select "Next"

On the back of your Chase debit card is a three-digit security number.

Click "Continue."

The required security code must include at least six characters.

Select "Next" 

Select "I agree" on the page of legal agreements and proceed. 

Validate your account. 

After clicking "Confirm," an account will be established. 

You will then be sent to the account page, where you may see every detail of your savings account, including the account amount.
H

ow to sign up for a Chase online account?

Chase online account login is seamless, and so also is opening a Chase account, which is quicker and simpler than you would expect. Here is a short overview of the account opening procedure at Chase Bank. 

Chase provides a multitude of excellent banking alternatives, as well as Chase Checking perks, to jumpstart your banking experience.
Requirements for opening a Chase account online
Similar to opening any other form of bank account, opening a Chase account normally requires submitting identity papers and making an initial deposit.
Depending on the type of account you open, the initial deposit may vary; check with Chase for details! Typically, the following are required to open a Chase account:
Official Identification

Proof of residency

Social Security

down payment
What are the available Chase account types?
Chase is USA's biggest bank with several locations and ATMs. Despite the fact that these branches may not be in every state and city, their online banking service enables you to access your funds at your leisure.
You may sign up for an account and take advantage of all Chase has to offer with simply internet connection.
Depending on how you want to use your bank account, Chase offers a variety of checking and savings accounts. You may choose to investigate the features offered with each account.
1. Chase Total Checking + Chase SavingsSM accounts 
These are excellent alternatives for new consumers seeking a basic bank account.
2. Chase Total Checking Account
The most popular checking account is the Chase Total Checking Account. Even though this account does not yield interest, it may be used with the SM Savings Account to get a substantial checking bonus.
3. Chase Premier Plus CheckingSM
Chase Premier Plus CheckingSM enables you to earn interest on your new Chase checking account and enjoy additional perks.
If you maintain an average opening balance of $15,000 or more in this account, the $25 monthly service charge is waived.
4. Chase Sapphire CheckingSM account
When you satisfy the Chase Sapphire CheckingSM account's criteria, you may receive a wonderful bonus. In addition, you will get No ATM fees globally, premier relationship rates on a connected Chase Premier SavingsSM account, and increased ATM and purChase limits with your Sapphire Banking Debit Card.
With this sort of account, there are no wire transfer or stop payment costs, as well as no exchange rate adjustment fees for ATM withdrawals or debit card purchases made outside the United States.
Consider getting a Chase Sapphire Preferred credit card if you're also interested in this sort of Chase account.
5. Chase College Checking Account
With the Chase College Checking Account, you may receive a generous bonus by establishing an account and satisfying a few easy conditions.
6. Chase Private Client
Chase Private Client is one of the top services offered by Chase. You get priority service, family benefits, business tools, assistance 24 hours a day, seven days a week, and financial professionals when you need them.
In addition, you get special interest rates on savings accounts, lower rates on loans, larger transfer limits with Chase QuickPay with Zelle, and free investing with You Invest from JP Morgan.
Although the criteria for this account are stringent, it provides a wealth of valuable features.
7. The Chase High School Account
This account offers a chance to educate a youngster about financial responsibility by opening a checking account for them.
Chase High School account may only be created for minors aged 13 to 17 and changed to a Total Checking account when the student reaches the age of 19.
This account has no monthly service cost, but it must be connected to a parent's checking account to prevent overdrafts and other fines.
8. Chase Secure Checking
This is the most basic checking account offered by Chase. Although you get a debit card when you create this account, there are no additional noteworthy perks or features.
It is only recommended if you have poor credit and are attempting to get your finances in line.
---
Want to Get Started with Chase Online Banking?
Here's What to Do
It's pretty easy to get started with Chase online banking. Simply follow the steps below to do so:
Visit Chase Bank's online banking platform via this link
Then sign up for Chase online banking by selecting 'Not enrolled? Sign up now
Types of Accounts Offered by Chase Bank
Through its variety of account types, Chase Bank makes it possible for customers to select the options that best suit their banking needs and goals. Depending on their needs and expectations, customers can combine two or more Chase Bank account types and products/services.
The good news about this is that such a combination helps reduce Chase Bank pricing, while still allowing the customers to combine balances so that they don't end up incurring fees.
The account types provided by Chase Bank are as follows: CD Account, Savings Account, and Checking Account.
Chase Bank's CDs
Holding a Chase Bank CD, you can opt to receive your interest payments either at maturity or periodically. If it's "periodically", the payments could be made yearly, monthly, every three months, or every six months.
While Chase Bank CDs with larger deposits may attract higher interest rates, it's worth noting that the terms associated with the bank's CDs range between one month and 10 years. You can access your Chase Bank CD both in-store and online.
As for opening a Chase Bank CD, you need to deposit at least $1,000. If you're seeking to open a Chase Bank CD with a balance in that region, you can carry out the process online. However, it's mandatory to visit one of Chase Bank's branches if your initial deposit –for the CD account you're about to open –is $1 million or above.
While it's pretty interesting that a CD account with Chase Bank does attract benefits, precisely in form of interest payments, you should be wary of the penalty that may arise from premature CD closure.
Premature CD closure is when you close your Chase Bank CD account prior to its maturity date. The associated penalty varies across CD terms but one thing to note is that irrespective of your CD term, the penalty won't exceed the amount of interest earned within the CD's current term.
If you close your CD prior to the maturity date, wherein the CD term is below 6 months, the penalty will be 90 days of interest. The penalty is 180 days of interest for premature closure where the CD term ranges between 6 months and less than two years (24 months). Moreover, the penalty is one-year interest (or 365 days of interest) for premature closure where the CD term is two years (24 months) or above.
Considering that every Chase Bank account type has its own pros and cons, it's unsurprising that comparatively, a low-interest rate constitutes the drawbacks of Chase Bank's CDs. Put simply, the interest rate your Chase Bank CD attracts is considered very low compared to the interest rates of other top online banks. Another noticeable drawback herein is that your CD will attract lower interest rates if you're suspected of not having a linked Chase Bank checking account.
Though depending on your CD term, (one of the pros of holding a CD account with Chase Bank is that) you can receive your interest payment before the maturity date. Another benefit that comes with Chase Bank CDs is that you could be entitled to higher yields if your CD balance is really large.
Chase Bank's Savings Account
How Chase Bank's savings account works considerably differs from that of Chase Bank's CDs. First of all, Chase Bank's traditional savings account has two variants, notably the Chase Premier Savings account and the Chase Savings account.
The distinguishing difference between the two conventional savings account variants is that Chase Premier Savings guarantees varying relationship rates for differing account balances while Chase Savings offers the same interest rate across all account balances. Vividly, the Chase Premier Savings account appears advantageous because customers with larger account balances enjoy higher relationship rates.
There's also Chase Private Client Savings which is considered a beneficial account tier. Before you can access this account, you must have qualified for Chase Private Client status. The Chase Private Client Savings account is beneficial because it allows your large account balance to guarantee you a relatively high-interest rate. In other words, the account offers varying interest rates depending on customers' account balances.
Service charges, in form of monthly savings account fees, do apply to Chase Bank's savings account variants, except for the Chase Private Client Savings, which is a service available only to select members (customers). However, it's interesting that Chase has a number of clever suggestions on how customers can waive the monthly service charges associated with Chase Savings and Chase Premier Savings.
For a Chase Premier Savings customer to successfully waive their monthly savings account fees, they need to (i) be connected to a Chase Premier Plus or Sapphire checking account, or (ii) hold a minimum daily balance of $15,000.
For a Chase Savings customer to successfully waive their monthly savings account fees, they need to (i) hold a savings account connected to a Chase College Checking (for overdraft protection), (ii) hold a monthly minimum autosave of $25 from a Chase checking account or hold a daily minimum starting balance of $300, (iii) be below age 18, or (iv) hold an eligible Chase checking account.
One of the drawbacks of Chase Bank's savings accounts is the relatively low yields. Other online banks offer savings accounts with yields higher than those of Chase savings accounts. Another major drawback of Chase Bank's savings accounts is the risk of bonus deduction. However, you won't experience any savings account bonus deduction except if you're found guilty of account closure six months after accepting a new account bonus.
Notwithstanding that Chase Bank's savings accounts have a couple of drawbacks, the benefits that come with these accounts far outweigh the drawbacks. One of such benefits is that customers are rewarded with bonuses for opening new savings accounts. Also, you can have your Chase Savings account fee easily waived by just holding a minimum balance of $300 in the account.
Chase Bank's Checking Account
Just as there are options for Chase Bank's savings account, so can Chase Bank customers select from the bank's variety of checking accounts. The commonest Chase Bank checking account types are as follows: Chase Sapphire Checking, Chase Premier Plus Checking, and Chase Total Checking.
Each of Chase Bank's checking account options is associated with monthly maintenance fees, but you can have them waived provided you meet certain conditions. With the Sapphire Checking account, a customer can have their indefinite bank charges (usually those from other banks) refunded and their ATM fees waived. In the case of the Premier Plus Checking account, the customer can enjoy multiple waivers for the $2.50 non-Chase ATM fee during each statement cycle. The Premier Plus Checking account allows you to waive this non-Chase ATM fee up to four times.
Aside from the aforementioned checking accounts, there are other checking account types offered by Chase. They are known as speciality checking accounts and are designed to serve certain categories of customers. The Chase College Checking account, for instance, is designed for college students as it enables them to get free accounts. Such accounts are free to use by the students for a five-year period. There's also the Chase Secure Banking checking account which doesn't have any minimum deposit requirement.
The most noticeable drawback of Chase Bank's checking accounts probably manifests as extremely low-interest rates. Another drawback is the relatively high minimum balance a customer needs to hold before they can bypass the monthly fee associated with the Chase Premier Plus Checking account.
Insight into the Banking Experience Offered by Chase Bank
Chase Bank offers a valuable banking experience accompanied by wide-ranging access and a host of beneficial services.
To start with, Chase Bank allows its customers to access 16,000+ Chase ATMs.
Parts of Chase Bank's amazing offerings are the Chase credit cards which are considered really versatile. Though Chase credit cards are generally worthwhile, the best credit card offered by Chase remains The Chase Sapphire Preferred® Card. Some of this card's interesting benefits include premium travel rewards and the substantial sign-up bonus offered.
Chase allows for a cashback opportunity that customers can access while funding payments with debit cards at select merchants. While this cashback opportunity is made possible through Chase Offers, it's available to only Chase checking account customers.
Courtesy of the customer-oriented banking experience offered, Chase Bank customers can make bill payments as well as send money to any recipients. There's the Chase Quickpay feature that works with Zelle to make customers experience hassle-free transfer and receipt of funds.
In terms of customer support, Chase seems to provide an around-the-clock experience, thanks to the Chase representatives who're available on a 24/7 basis. The banking experience with Chase Bank further allows you access to a mobile app.
What Are the Pros of Chase Bank?
Chase Bank is beneficial in a number of ways. Aside from boasting wide-ranging service coverage, courtesy of its 4,000+ retail branch locations in the US, Chase Bank offers a mobile app which enables customers to access their accounts from any location.
While Chase Bank does serve customers satisfactorily through its 16000 ATMs, the bank further provides as many as 30 credit cards, with 6 for small businesses and 24 for individuals.
Banking with Chase Bank, you're highly likely to find the credit card that's ideal for your kind of customer. One of the factors that may influence your choice of Chase credit card is the expectation of benefits such as travel rewards and the cash-back guarantee.
For customers looking to waive monthly account fees, Chase Bank does offer account types that make this possible. Where a customer's account type supports this sort of waiver, some of the ways they can activate the waiver include maintaining a specified minimum balance, enabling direct deposit, and linking eligible accounts.
How about the Cons?
Among the cons observed about Chase Bank, the major drawback is probably the fact that some states are underserved. While some states –such as New Mexico and Alaska –have no Chase Bank branch in them, several others have only few branches in them. In fact, there are states with only one branch in each of them. Some of such states with just one branch include North Dakota, Arkansas, Wyoming, Mississippi, and Iowa.
Another disappointing drawback of Chase Bank is its extremely stringent credit card approval rule. This rule may discourage a Chase Bank user from opening many new credit cards of any bank. For majority of Chase Bank's credit cards, a customer will likely be denied approval if Chase discovers that in the last two years (24 months), the customer has opened in excess of five new credit cards of any bank.
For customers looking to avoid monthly fees, Chase Bank's minimum daily balance requirement may prove difficult for them to meet. This is because in this case, a customer's account balance at the start of each day of the month is expected not to fall below the required minimum balance. If the customer cannot maintain that minimum daily starting balance across all days of the month, they might end up incurring a monthly maintenance fee.
List of Chase Bank's Other Financial Services
For the most part, we have discussed some of the things –account types, services and associated benefits –that Chase Bank customers might be willing to know especially with respect to the bank's online banking. At this juncture, we would like to highlight Chase Bank's other financial services which are as follows:
Mortgage Refinance
Auto Loans
Banking for the Rich
Mortgages for Purchase
Loans for Businesses
Managed Investment Portfolios for Self-directed Traders
Financial Consultants
Individual Retirement Accounts (IRA)
Home Equity Lines of Credit (HELOCs)
---
FAQs On Chase Online Bank
Is Chase a good place to open a checking account?
If you qualify for a monthly fee waiver with an account that meets your needs, Chase can be a good place to open a checking account. If you are unable to waive the fee but still desire a free checking account, you may be better off banking elsewhere.
Is there a free checking account offered by Chase?
Although Chase does not offer a free checking account, Chase Total Checking® makes it simple to waive the monthly service fee. Each month, you must do one of the following: electronically deposit $500, begin each day with a $1,500 balance, or have $5,000 in all of your Chase accounts combined.
Is Chase offering a free checking account?
While Chase does not provide a free checking account, Chase Total Checking® makes it simple to waive the monthly service fee. You must do one of the following things each month: electronically deposit $500, start each day with a $1,500 balance, or have $5,000 in all of your Chase accounts combined.
Is it possible to get a loan from Chase Bank?
Yes, Chase offers a variety of loan products, including auto loans, mortgages, and home equity lines of credit (HELOCs).
Conclusion
Chase Bank is such an ideal fit for online banking, thanks to its customer-tailored mobile app and an amazing host of services. If generously high-interest rates and comparatively inexpensive accounts are your major considerations for picking a financial institution with online banking, Chase Bank doesn't seem like your best bet. However, Chase Bank proves to be worthwhile if all you need is a single financial institution for your online banking, checking and savings, and a couple more banking services.
Reference