TOP SOCIOLOGY DEGREE JOBS –EVERYTHING YOU NEED TO KNOW
---
A sociology degree could be your passport to a good deal of career opportunities and with some of these opportunities, you're very likely to attract reasonable income figures.
Armed with a sociology degree, such as a PhD, master's degree and even a BSc, you could secure employment in one of the reputable professions where behavioral experts are demanded.
What Is the Essence of a Sociology Education?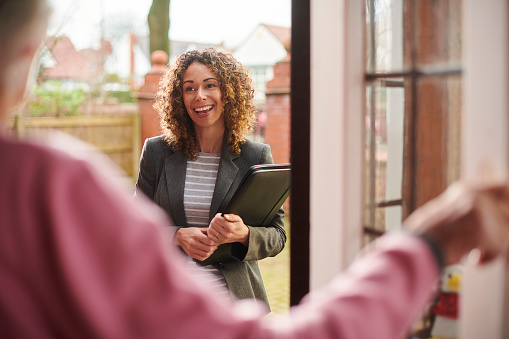 If you've once thought about studying sociology or have friends studying the course, chances are that you're curious to know the essence of a sociology education.
By familiarizing yourself with the essence of a sociology education, you'll easily agree that a sociology degree commands value.
Put simply, the essence of a sociology education may be reinterpreted as the reasons why you should acquire a sociology degree. Foremost of these reasons is that while pursuing a sociology degree, you'll be exposed to the understanding of how people interact with each other, the various behaviors they portray during interaction and the reasons for the behaviors.
Another crucial reason for acquiring a sociology degree is to help you develop problem-solving skill and the capability for conducting social science research. On the one hand, sociology furnishes you with the ability to develop solutions for various social problems pertaining to health, education, gender/racial/ethnic inequality, poverty, crime, etc.
With the help of a sociology degree, on the other hand, you'll be equipped with the statistical analytical proficiency and other relevant skills needed for conducting qualitative and/or quantitative research studies.
Now that you must have been convinced that a sociology degree is worth acquiring, you may want to find out some of the top professions that degree qualifies its holders for. This post will prove handy in arming you with information about the top 15 sociology degree jobs out there but before that, here is something to note about What Sociologists Do:
Well, sociologists are behavioral experts who primarily study how humans behave or interact with/in their environment which is made up of various social institutions.
Sociologists uphold other responsibilities such as observing institutional/religious/social activities, collecting data about these activities and using the collected data to make conclusions. By and large, these behavioral experts formulate and implement research projects intended to better understand social issues, test existing theories about the issues and propound new theories where necessary.
Moreover, sociologists team up with other experts –including policymakers and social scientists –in the conduct of research into the nature and causes of social issues. In the end, sociologists come out with useful (research) reports.
What Are the Top 15 Sociology Degree Jobs?
Public Relations Specialist
For the fact that sociology teaches the patterns and dynamics of human interaction, a sociology degree can pave the way for your career in public relations. If you do have an eye for promoting brands, simply by representing the brands positively in front of their publics, you shouldn't shy away from practicing public relations with your sociology degree.
Needless to say, a sociology education must have furnished you with the communication skills for channeling the orientations of varying publics –including clients and the media –towards the stance of your company.
As a public relations specialist, you'll be required to help your company communicate with its publics usually through the conduct of conferences as well as writing press releases, speeches, etc.
The public relations specialist is also expected to convince members of the press about the positive stance or reputation of the company such that they (the press members) will be stimulated to produce positive reportage about the company.
---
The job of a project manager isn't one to be trivialized as it entails planning, managing, budgeting and (project) execution. A project manager, therefore, oversees these various aspects of project management in order to meet clients' satisfaction.
While a sociology degree can help set the floor for employment as a project manager, you should note that project managers command significance in an organizational structure. Therefore, project management demands not only excellent interpersonal interaction skills but also the capacity to put strategies together in a bid to achieve certain objectives.
Sociology is such a broad field that it covers many aspects of human interaction. (Business) management is no exception from these aspects and that's why a sociology graduate can be expected to serve as a management consultant.
Management consultants are professionals you can approach for solutions to problems in respect of business management. Such professionals can help you understand the reasons for your business problems as well as the probable approaches, practices or methods for improving your business management.
The management consultant helps with thorough analysis of business problems and provision of solutions to the problems.
---
A sociology education can exhaustively prepare you for the role of a guidance counselor. This is because sociology enables you to understand how to interact with people, understand their problems and proffer well-thought-out solutions to the problems.
Particularly, a guidance counselor is considered a problem solver who interacts with individuals –such as students –in a bid to solve their (social) issues including negative peer influence, substance abuse, bullying, and unsafe sexual practices.
It is the duty of guidance counselors across (academic) institutions to champion programs, initiatives or activities that will encourage students to desist from negative social acts. With a degree in sociology, there's no denying that you're qualified for the position of a guidance counselor.
---
The knowledge of sociology readily counts as one of the ingredients for anyone to succeed in the management of human resources. Sociology helps you understand why people behave in various ways and by understanding human behaviors, chances are that you'll do well in assessing prospective and existing employees.
Companies rely on their human resource managers for effective employee management with respect to employee training and employee assessment. The human resource manager may, therefore, be saddled with various tasks such as conducting interviews for job candidates, monitoring staff's productivity and encouraging employees to comply with behaviors, practices or policies geared towards a company's success.
Since sociology is extensively concerned with the understanding, management and control of human behaviors and their causal factors, there isn't any need stressing that sociology graduates are perfect fits for job positions as human resource managers.
---
While it's clear that a degree in sociology qualifies you for various jobs, serving as a social worker is one of the pretty ways to have a fulfilling sociology career.
A social worker is somebody who utilizes their understanding of social institutions and social relations in proffering solutions to people's differing problems. In dealing with these problems, social workers handle the aspects which require extensive social interaction and this way, they could offer progress monitoring, counseling, care and support services intended to mitigate clients' challenges.
The assistance of social workers could be needed by people afflicted with work problems, health challenges, financial difficulties and family issues. Besides the interesting fact that your sociology degree qualifies you for the role of a social worker, being a social worker means you're contributing meaningfully to the growth of society.
---
This is one of the sociology degree jobs where your knowledge of social science research is put to use. As a market research analyst, you must be able to employ social science research methods for the assessment of a company's marketing campaigns.
The market research analyst must demonstrate their proficiency in the use of different data collection techniques –surveys, interviews and focus groups –in fetching reliable and adequate data.
---
Survey research is a facet of research which entails collecting and measuring individuals' opinions on political, social, consumer and cultural matters. The job of the survey researcher is very crucial as it enables brands, companies or organizations to better understand the tastes, preferences and attitudes of their customers/clients with respect to the goods or services offered.
A consumer goods company may, for instance, hire survey researchers in order to investigate the opinions or attitudes of its consumers towards the company's newly launched product. Survey researchers saddled with this kind of task must be able to employ data collection techniques applicable to the sociological field in coming out with credible findings.
---
This is one of the specialized (employment) roles that a sociology degree can qualify you for. One of the responsibilities of an associate consultant includes assisting with quarterly project improvements through the design of test plans and strategy documents.
Notably, the associate consultant is a key member of an essential team concerned with product quality engineering with respect to the implementation of Sterling OMS. Besides having to embark on trips, the associate consultant commits himself to the achievement of product quality for his team.
---
Social and Community Service Manager
A community and social service manager is an individual whose duty is supervising social service programs as well as the activities of specified community organizations. In discharging his duties, this individual may formulate program ideas, define the objectives/goals of given projects, and evaluate the effectiveness of community service projects.
Community and social service administration isn't exclusively for sociology graduates as degree holders in business administration and public health can land jobs as social service managers. Interestingly, community and social service administration avails you the opportunity to serve in the capacity of a leader overseeing social service programs and community projects.
Essentially, a BSc in sociology –or any other relevant discipline –is the minimum academic qualification you should have before you can deem yourself fit for social and community service administration.
---
Higher Education Lecturer
As a sociology degree holder, especially with a master's or PHD in sociology, you could land employment as a higher education lecturer expected to transfer the knowledge of sociology to students.
Just like other lecturing positions, this job will most likely demand the ability to educate students through the combination of seminars, lectures, fieldwork, practical demonstrations, digital learning platforms/tools, etc.
While that's just the teaching aspect of your job, you'll be further saddled with the research aspect which demands contributing to an existing body of research works in your institution. It's worthy of note that administrative and research activities will make up the bulk of your job as a higher education lecturer teaching sociology. In all of this, you'll not only impart knowledge to students but also publish valuable research works that can elevate you –and your institution –in the scholastic field.
---
Being in the paralegal position means that you've been employed to perform ancillary duties such as filing, typing, document preparation, scheduling, organizing and maintaining clients' files.
Also, you'll be required to communicate with clients as well as handle subordinate transactional and litigation roles on behalf of attorneys. The individual holding a paralegal position is expected to possess profound communication and organizational skills coupled with the ability to conduct legal research.
Besides being able to pay attention to clients' details, a paralegal officer is expected to organize accurate client schedules so as to avoid missing out on deadlines.
---
Urban and Regional Planner
Your sociology degree can prepare you for the role of an urban and regional planner. A career in urban and regional planning could interest you if you fancy the idea of helping communities to negotiate land use plans with government officials.
The urban and regional planner may have to perform differing duties such as reviewing development plans, familiarizing himself with environmental regulations and studying building codes.
Just as obtained in the field of sociology, urban and regional planning demands use of analytical proficiency in order to appropriately analyze information about land use plans and decisions.
While a sociology degree can qualify you for the role of urban and regional planner, it's advisable that you complete a PAB-accredited master's program. PAB stands for Planning Accreditation Board and it's very likely that completing a PAB-accredited master's program constitutes the requirements for operating as a regional planner in a major city.
---
Substance Abuse and Mental Health Counselor
Since sociology is a behavioral science, sociology graduates can be expected to serve as consultants on behavioral issues such as substance abuse.
By working either as a mental health counselor or substance abuse consultant, your job is to interact with individuals with problematic behaviors. In the case of substance abuse consultancy, you'll likely have to deal with drug addicts, organize consultancy sessions for them and develop plans for treating their behavioral disorders.
A mental health counselor literally does the same by scheduling counseling for their clients and monitoring the clients' transition to favorable mental health status. Individuals with the minimum of BSc in behavioral sciences –such as psychology and sociology –are considered fit for occupational positions as substance and mental health counselors.
---
A policy officer performs a number of duties which necessarily include serving as a liaison officer and handling developmental work. He/she also conducts research and commits valuable effort to data collection and analysis. The data collection process is necessary for the policy officer to learn about the experiences of others.
Sociology graduates readily fit into the position of a policy officer since they are expected to have developed the capabilities for rendering advisory service and handling exploratory matters. Interestingly, policy officers are hired by organizations in both private and public sectors.
---
Conclusion
From the information provided so far, it's observable that sociologists are employed across diverse professions. This positive impression, coupled with the reality that sociology is a very broad discipline, confirms that sociology degree holders are open to vast employment opportunities.
Undeniably, diverse institutions –businesses, government establishments and private organizations –ride on the strength of sociologists for the purposes of conducting research into social problems, analyzing the problems and proffering solutions to them.
We believe this post has opened your eyes to the top jobs that your sociology degree qualifies you for. Notably however, our list isn't exhaustive as there are certain other jobs you can apply for using your sociology degree.
---
Reference: